History of Networks
We have compiled a history of each of our biggest network providers.
C+W (now Vodaphone)
From its beginning in the 1860's, Cable & Wireless has played a major part in the establishment and development of telecommunications around the world...
Read the History of Cable and Wireless »
Kingston Communications
Kingston Communications is both a unique and long established Telecommunications Company, formed over a century ago as a department of the Hull Corporation. Serving over 200,000 customers in East Yorkshire, Kingston Communications provides a comprehensive range of communications solutions to both business and residential customers...
Read the History of Kingston Communications »
Share this page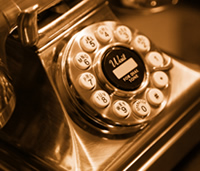 We have a fantastic selection of memorable gold numbers including 03, 0345, 0370, 0800, 0844 and more.
Try our Number Translation Services
Our Networks
Please Note - To ensure ITC provide our valued customers with the highest levels of service our minimum call threshold per client is 5,000 call minutes per month.