UK credit crunch - Reduce your costs with cheaper phone calls
We're bombarded with images and news stories about the credit crunch at the moment - property prices are falling, the value of the pound is falling, consumer confidence is low and therefore spending, and economic growth is affected. With growing concern about the business climate, now and in the immediate future, many organisations are looking at ways to reduce their costs.
One of the most obvious ways to save money is to look at ongoing service costs, for example regular contracts, utilities, IT and telecommunications.
Moving your outbound call service to ITC could not be easier and will enable your company to make substantial cost savings. With our highly competitive call rates, no connection charge or set up fee and a minimum call charge of just 1p there are no hidden costs.
ITC will not tie you in to a long term contract. These contracts are often not beneficial for the customer for the entire term of the agreement. For example, a competitive rate is often offered initially in return for a long term commitment. However, the general rates for calls may come down over time, making the fixed contract rates uncompetitive.
ITC offer the highest levels of service and resilience and excellent value for money with our 3 Tier 1 partner networks. Our calls are not compressed and so offer the highest quality.
ITC offer the facility of having a dual service set up within your contract. This offers a further level of resilience for call routing. In the unlikely event of a network fault, calls can be automatically diverted to the secondary network. Your calls will be routed seamlessly, without degradation or interruption to your service.
To start making savings as soon as possible, please contact our sales team. We will be happy to discuss your requirements immediately, or arrange for an Account Manager to visit you for an assessment meeting. Please see 'How to get started' for the full process.
Please contact our sales team for further details of our tailored packages on 0330 333 02 01.
If you would like one of our telecommunications consultants to contact you for further advice, please email contact@it-cts.com with your details.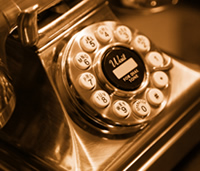 We have a fantastic selection of memorable gold numbers including 03, 0345, 0370, 0800, 0844 and more.
Try our Number Translation Services
Our Networks
Please Note - To ensure ITC provide our valued customers with the highest levels of service our minimum call threshold per client is 5,000 call minutes per month.