Contact ITC
Customers are welcome to visit our offices at:
Independent Telecommunications Consultants Ltd
17 High Street
Redbourn
St Albans
Hertfordshire AL3 7LE
Telephone: 0330 333 02 01
Calls may be recorded for training and monitoring purposes
Dialling our 0330 telephone number will cost the same as calling a "01" or "02" landline telephone number.
Your telephone company is compelled to include calls to our "0330" telephone number in its "call minute" package.
Email: contact@it-cts.co.uk
Contact ITC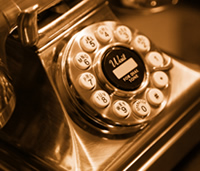 We have a fantastic selection of memorable gold numbers including 03, 0345, 0370, 0800, 0844 and more.
Try our Number Translation Services
Our Networks
Please Note - To ensure ITC provide our valued customers with the highest levels of service our minimum call threshold per client is 5,000 call minutes per month.