About ITC
Independent Telecommunications Consultants Ltd was formed in 1999 with the aim of providing medium and larger sized companies with a high quality telecommunications consultancy service.
This service would offer our customers a range of communications solutions from a selection of first class service providers whilst providing a single point of contact and one bill for all services.
Our size now ensures that we are able to offer some of the best call rates available. Our rates, combined with the first class service offered by our tier one network providers ensures our customers receive an unbeatable package both in terms of price and service
Independent Telecommunications Consultants Ltd, offer free and unbiased advice to medium and large organisations with a view to providing the most suitable communications solution to meet the customers specific requirements.
Independent Telecommunications Consultants Ltd are committed to a wide variety of community-based activities that have a direct impact on the people who live, work and play in the local area.
We are proud to support Welwyn Garden City Judo Club, a friendly, community-based, non-profit club, established over 40 years and one of the oldest judo clubs in Hertfordshire. www.wgcjudoclub.com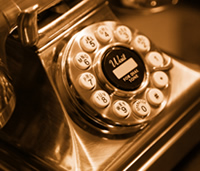 We have a fantastic selection of memorable gold numbers including 03, 0345, 0370, 0800, 0844 and more.
Try our Number Translation Services
Our Networks
Please Note - To ensure ITC provide our valued customers with the highest levels of service our minimum call threshold per client is 5,000 call minutes per month.