Outbound Calls
ITC Ltd offer least cost routing solutions that are cost effective, flexible and resilient. We can provide your organisation with a service from a selection of first class 'Tier 1' network providers delivering the highest standards of call quality and resilience.
First class call quality and resilience
Highly competitive rates - you will make substantial savings on call charges.
No hidden charges -no connection charge, no call set up charge, minimum call charge just 1p.
Proactive fraud monitoring service
Per second billing
Flexible and informative billing platform
Responsive customer account management.
Regular tariff reviews.
Retain all existing telephone numbers.
Voice, fax and data calls covering any destination in the world.
Tariffs are tailored to individual customer requirements. See 'How to get started' below.
Find out how much we can save you today:
Please contact our sales team for further details of our tailored packages on 0330 333 02 01.
If you would like one of our telecommunications consultants to contact you for further advice, please email contact@it-cts.com with your details.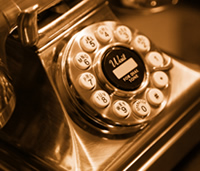 We have a fantastic selection of memorable gold numbers including 03, 0345, 0370, 0800, 0844 and more.
Try our Number Translation Services
Our Networks
Please Note - To ensure ITC provide our valued customers with the highest levels of service our minimum call threshold per client is 5,000 call minutes per month.