Commitment to Excellence
ITC Ltd specialises in providing non-geographic telephone numbers to business users.
We understand that the technology behind a business can be the difference behind success and failure, so our service includes not just the numbers themselves but also the help and support needed to deploy them correctly. This support continues with regular reviews and updates.
We only supply numbers from 'Tier 1 network' providers such as Cable and Wireless and Kingston Communications – giving you peace of mind. By utilising only the top established network providers, we guarantee competitive tariffs, without compromising call quality or resilience.
As a consultancy, we continually strive to ensure our customers have the best telephone rates available from the best networks. Our buying power based on our strong supplier relationships and a sizeable customer base, results in better telephone rates for your company. Considerable savings can be made using ITCs leverage than purchasing services as a single customer.
We provide proactive quarterly rate reviews for all of our customers, together with updates on technological advancements. Our customers receive the advice and assistance of our professional and knowledgeable team as part of ITCs unique service, enabling them to make an additional saving against consultancy fees.
Independent Telecommunications Consultants Ltd provide its customers with a total communications solution by:
Taking time to understand your business needs and existing methods of service delivery to your clients.
Research to establish the best network, to suit your individual needs.
Dealing with all provision and installation work.
Interfacing directly with the network providers.
Monthly invoicing and payments where appropriate.
The provision of comprehensive call statistics tailored to your individual requirements.
Supplying a free of charge consultancy service.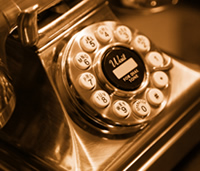 We have a fantastic selection of memorable gold numbers including 03, 0345, 0370, 0800, 0844 and more.
Try our Number Translation Services
Our Networks
Please Note - To ensure ITC provide our valued customers with the highest levels of service our minimum call threshold per client is 5,000 call minutes per month.