Gold Numbers
For a truly memorable non-geographic contact number for your business ITC has the answer.
We have a fantastic selection of memorable non geographic gold numbers; Free phone 0800, Free phone 0808, Local rate 0844 and 0845, Local Presence 0207 numbers, UK Wide 0300 and 0330 numbers, National rate 0870 numbers and Premium rate 09 numbers.
View our available Gold Numbers »
Why use Gold Numbers?
Memorable numbers, also known variously as; Bronze, Silver, Gold, Platinum, Diamond or Special, are useful in many ways; an attractive number with repeated, or multiple digits can convey a professional image of an established and reliable company. Your choice of number type also makes a statement about your organisation.
Increased Marketing response
Whilst the implementation of attractive gold numbers is often used to make a statement about your organisation, there are also many commercial reasons to do so.
A memorable number can form a key element of your organisations' sales and marketing campaigns. In all types of marketing and advertising, a number that is easy to remember is vital and provides a competitive advantage. This is particularly important for non text based activity such as radio or television advertising, or advertising on billboards or hoardings; the target audience do not usually have a pen and paper to hand and have no permanent record of the number. The use of a memorable number ensures significantly higher response levels.
Read about the background to Memorable numbers »
ITC Gold Numbers
All these numbers originated from BT, Cable & Wireless or Kingston Communications; as such all these services are freely portable to all the major networks.
If you are interested in one of these numbers please contact ITC on 0330 333 02 01 or email contact@it-cts.com with your details.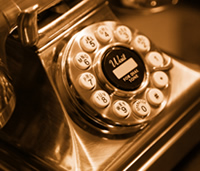 We have a fantastic selection of memorable gold numbers including 03, 0345, 0370, 0800, 0844 and more.
Try our Number Translation Services
Our Networks
Please Note - To ensure ITC provide our valued customers with the highest levels of service our minimum call threshold per client is 5,000 call minutes per month.