Call Whisper Service
Eliminate the need for multiple lines for different services in your organisation. Call Whisper from ITC can revolutionise your call handling capability by identifying your incoming calls.
Our Call Whisper service plays a voice message to the receiver of the call announcing which telephone number, departmental option or which individual, has been called; enabling you to answer the call professionally, with the appropriate company greeting, department or name.
This service is particularly useful for Businesses with multiple brands or for a receptionist answering calls for more than one Business.
Real time review
Call Whisper enables call data to be collected in real time. It is very useful when measuring the response to marketing or advertising campaigns, and for identifying staffing issues. You may find for example, that the response to a particular advertisement is much higher than expected, and more staff need to be deployed to this campaign. Monitoring the response through Call Whisper will enable your business to react very quickly, ensuring that customer service levels remain high.
Ideal for Homeworkers
Call Whisper is also a valuable business tool for Homeworkers. Not only can it be used to distinguish business from personal calls, but also to identify different businesses or brands as required. A single line can be used for all telephony requirements, saving the additional expense of installing a separate business line.
Benefits of Call Whisper
Instantly identify which number has been called
Use a single answering point to answer multiple numbers
Eliminate the need for extra lines
Measure the effectiveness of advertising and marketing campaigns
A Whisper or announcement is played as soon as Call is answered
Callers hear a message advising that their Call is being connected
Call Whisper is available on any of ITCs non geographic numbers (0800, 0300, 0844, 0845, 0870, 0871)
Dial In Voice Message Recording facility via PIN access
No extra hardware required - Call Whisper is a network based service
No configuration or reprogramming is required to your current equipment
Works on any Standard PSTN, Mobile, International or VoIP telephone
Voice Message
The Voice Message can be recorded by yourself, either directly onto the network, or sent to us as a voice file. Once we have received the voice recordings, we can set up the Call Whisper service on your non geographic number.
Charges for Call Whisper Service
Set Up Fee - £30.00
Monthly Rental - £10.00
All prices quoted are exclusive of VAT.
If you would like one of our telecommunications consultants to contact you for further advice, please email contact@it-cts.com with your details.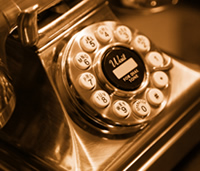 We have a fantastic selection of memorable gold numbers including 03, 0345, 0370, 0800, 0844 and more.
Try our Number Translation Services
Our Networks
Please Note - To ensure ITC provide our valued customers with the highest levels of service our minimum call threshold per client is 5,000 call minutes per month.