Why Choose ITC?
There are two main ways to provide customers with good call rates.
One is to use a network provider that charges low cost call rates by keeping its running costs to a minimum. The risks associated with this option are that they often have little or no network resilience, and few engineers or technical staff to assist should problems occur. Any failure in service will be serious and could take some time to resolve.
The alternative route that ITC have chosen is to develop long standing, strategic business relationships with key, Blue Chip network providers. This ensures that every solution provided by ITC is backed by large, well established organisations with superb network resilience, '5 nines' reliability (99.999% reliable), and a wealth of engineering and technical back up staff to call upon. Our substantial customer base ensures that we have also negotiated excellent rates with all service providers.
It is this purchasing power which ITC utilizes with its three strategic relationships with tier one network carriers that allows us to provide you with a winning combination of first class, resilient networks at the most competitive prices.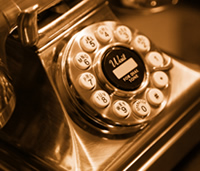 We have a fantastic selection of memorable gold numbers including 03, 0345, 0370, 0800, 0844 and more.
Try our Number Translation Services
Our Networks
Please Note - To ensure ITC provide our valued customers with the highest levels of service our minimum call threshold per client is 5,000 call minutes per month.