Why not go directly to a Network Provider?
As with other industries, no single telecommunications company offers the best rates or range of products and services across the entire portfolio. Instead, each play to their strengths.
ITC has chosen each of its three partners carefully, to ensure that their individual strengths complement each other. As a large player with each of these networks, our business relationship is valued and we have special access to their customer service departments, ensuring that any problems referred by ITC are dealt with as a top priority.
In summary, ITC's special status ensures that customers placing orders with us receive the most favourable rates coupled with excellent customer service.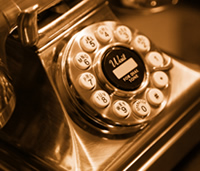 We have a fantastic selection of memorable gold numbers including 03, 0345, 0370, 0800, 0844 and more.
Try our Number Translation Services
Our Networks
Please Note - To ensure ITC provide our valued customers with the highest levels of service our minimum call threshold per client is 5,000 call minutes per month.