03 Gold Numbers
We have a fantastic selection of 03 Gold Numbers.
Available 03 Numbers:
03 telephone numbers allow businesses to have a single national point of contact without consumers having to pay extra to call them.
Calls to 03 numbers cost no more than a national rate call to a 01 or 02 number and must count towards any inclusive minutes in the same way as 01 and 02 calls.
These rules apply to calls from any type of line including mobile, BT, other fixed line or payphone.
After paying your initial service charge we are happy for you to port your chosen 03 number to your existing telecoms provides free of charge. Alternatively we welcome you to keep your 03 number with ITC should you wish.
All our 03 numbers originated from BT, Vodafone, Talk Talk or Kingston Communications: as such these services are freely portable to all the major networks.
0345 numbers can have complex routing (often free of charge) to ensure that you do not miss important phone calls and so that your company provides a professional image. The telephone routing can include:
a pre-recorded welcome message to your caller
call recording, with the recordings emailed to you - allowing you to monitor customer service
disaster recovery in the event of your landlines not working
calls distributed to different landlines under different circumstances - e.g. time of day. Or "Press 1 for sales, 2 for ......"
automatically diverting calls away from busy landlines
If you are interested in one of these numbers please contact ITC on 0330 333 02 01 or email contact@it-cts.com with your details.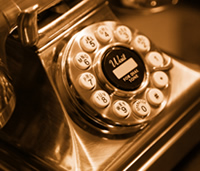 We have a fantastic selection of memorable gold numbers including 03, 0345, 0370, 0800, 0844 and more.
Try our Number Translation Services
Our Networks
Please Note - To ensure ITC provide our valued customers with the highest levels of service our minimum call threshold per client is 5,000 call minutes per month.