Excellence in Customer Service
The issues of poor customer service in the telecommunications arena are well known, a desire to improve on this and provide service excellence was a key driving force behind ITCs' vision.
One of the ways that we address this problem is to restrict the size of our customer base by applying specific criteria. For example, ITC have a minimum commitment threshold of 10,000 call minutes per month per customer.
By working with a smaller, but select customer base, this ensures that our customer service team can better understand individual customers and their needs, spending more time with each customer and allowing us to react quickly and effectively to their requirements.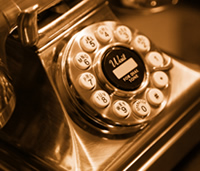 We have a fantastic selection of memorable gold numbers including 03, 0345, 0370, 0800, 0844 and more.
Try our Number Translation Services
Our Networks
Please Note - To ensure ITC provide our valued customers with the highest levels of service our minimum call threshold per client is 5,000 call minutes per month.