Local Presence Numbers
Local Presence Numbers from ITC offer a location independent, geographic telephone number from a location of your choice with a range of flexible features.
What are Local Presence Numbers?
Local Presence Numbers from ITC enable your business to appear local, anywhere you choose in the UK, by using a local exchange code telephone number that connects to your office, regardless of where in the UK you're based.
These numbers, also known as Virtual numbers, Ghost numbers, Local phone numbers or Local area numbers are, in real terms, geographically independent, yet provide the assurance of a geographic code.
Advertising a Local Presence Number will increase advertising returns and generate more enquiries for your business. When choosing new suppliers or service providers, many people prefer to select a local company to provide products and services.
In addition to the many marketing and sales benefits, Local Presence Numbers can also be used for Disaster Recovery and to improve call handling within your organisation.
They are fast and simple to set up and, using a range of flexible routing options, can be tailored to the requirements of your organisation.
For further information, or to place an order, please call us on 0845 1 255 255, or email contact@it-cts.com with your details. One of our telecommunications consultants will contact you.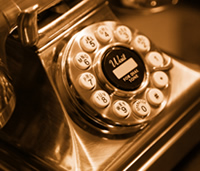 We have a fantastic selection of memorable gold numbers including 03, 0345, 0370, 0800, 0844 and more.
Try our Number Translation Services
Our Networks
Please Note - To ensure ITC provide our valued customers with the highest levels of service our minimum call threshold per client is 5,000 call minutes per month.