Network Voice Call Recording
The telephone continues to be one of the most important methods for business organisations to communicate with their customers and suppliers. Call recording provides a permanent record of telephone conversations proving an invaluable tool for large and small businesses alike.
Some organisations may be required to capture every call for legal, compliance, management or dispute resolution, while others monitor and use recordings for training staff, marketing evaluations and to improve the customer experience.
Traditionally, the cost of on-site call recording equipment has been prohibitive. The high level of capital outlay together with expensive maintenance contracts had generally made it not viable to all but the larger companies.
Network based Call Recording from ITC is a powerful, yet simple to use call recording solution developed to meet the many demands of customers who need to record calls. This online service offers the benefits normally only found in dedicated call centres but without the associated overheads.
ITC Ltd, in association with Kingston Communications PLC, is pleased to announce a new cost effective network based call recording product, with the reliability and assurance of one of the UK's top networks.
With Call Recording from ITC, voice calls are recorded as they pass through the Kingston Communications PLC network, Call recordings are stored on a secure web server and are available for you to listen to or download at will. Recorded calls can be played back within seconds of a call termination, from any web enabled PC with speakers.
Email transfer functions enable sending a recording of a call to all relevant parties, whether they are internal colleagues or clients, at the click of a button.
Call recording from ITC will;
Improve and standardise call handling
Effectively identify individual training needs
Assess the effectiveness of sales tools (scripts, databases etc)
Monitor levels of customer service
Measure the effectiveness of marketing activity.
Facilitate dealing with,

Complaints and Misunderstandings
Mis-selling claims
Benefits of call recording:
Cost Effective - No capital expenditure and pay as you go pricing
Network based for resilience
Rapid Activation
Record calls remotely from multiple sites or homeworkers
No on-site hardware required
No specialist IT expertise required
No upgrade costs
No maintenance issues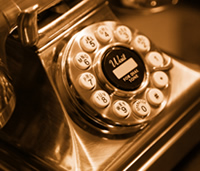 We have a fantastic selection of memorable gold numbers including 03, 0345, 0370, 0800, 0844 and more.
Try our Number Translation Services
Our Networks
Please Note - To ensure ITC provide our valued customers with the highest levels of service our minimum call threshold per client is 5,000 call minutes per month.