Tailored Solutions
The first priority for the individual responsible for communications within an organisation is to ensure that the resilience of the communications infrastructure is of the highest order.
As such, many companies feel forced to remain with large, inflexible, 'service poor' organizations, often also charging the highest prices for their products.
Independent Telecommunications Consultants Ltd is here to provide an alternative option. We offer flexible and responsive customer service whilst delivering communications solutions at highly competitive rates. We look after many of the UK's top companies in many diverse fields and have the knowledge and expertise to ensure that you receive:
A wide choice of products and services at extremely competitive tariffs.
Service from some of the best tier one networks in the UK, offering first class reliability and resilience of network.
Excellent customer service. Each client has a Relationship Manager who is responsible for all of your telecommunications requirements, ensuring that everything runs smoothly.
We provide access to multiple 'Tier One' networks on your telephone system but can combine all of your services on one bill. Hence we offer flexibility and simplicity.
Regular, free updates on the telecommunications marketplace to ensure that your company continues to receive the most suitable communications solution.
A consistent, robust call delivery service that will not compromise your company's current levels of quality, resilience or specific routing plans, thus ensuring that you maintain the highest levels of service delivery to your clients.
A free of charge consultancy service.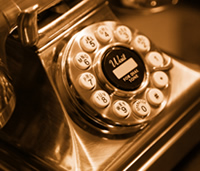 We have a fantastic selection of memorable gold numbers including 03, 0345, 0370, 0800, 0844 and more.
Try our Number Translation Services
Our Networks
Please Note - To ensure ITC provide our valued customers with the highest levels of service our minimum call threshold per client is 5,000 call minutes per month.