0870 Numbers
0870 numbers have become desirable again following the Ofcom changes on 1 August 2009.
0870 numbers are now the non-geographic numbers that meet most requirements of a modern business. A business which is willing to accept a small charge to achieve an increase in customer calls.
View our gold 0870 numbers available for sale »
Why use an 0870 Number?
0870 calls are now free to callers with inclusive landline call packages and free to callers with inclusive mobile call packages.

0800 calls are not free to mobile callers (they often cost around 20p per minute).
0845 calls are not free to mobile callers (they often cost around 20p per minute).

The cost to businesses to receive calls on their 0870 numbers is lower than to receive calls on 0800 numbers.

Costs to receive 0870 calls are usually at least 0.5p per minute cheaper than the costs to receive calls on 0800 numbers.

0870 numbers, along with 0800 numbers and 0845 numbers have been around for over 25 years and as such are widely recognised by the general public.

The general public are still unaware of and do not understand recent number releases such as 0808 numbers, 0844 numbers , 0871 numbers and 03 numbers.

At the time when 0870 numbers were released, Ofcom did not limit the amount of numbers that could be taken by non-geographic number service providers. As such there are far more memorable 0870 numbers for purchase than for 03 numbers. Additionally a memorable 0870 number is far more cost-effective than an equivalent 03 number.

Ofcom have now run out of 0800 numbers (they now offer 0808 numbers instead) so few gold 0800 numbers are available to businesses.

0870 numbers have been in use for many years and are widely recognised throughout the world which means that international callers are much more likely to get their calls delivered than when using new non geographic prefixes such as 03.
Using 0870 non-geographic numbers provides the ability to track marketing campaigns with flexible reporting capabilities. Different marketing numbers can be assigned to different promotional activities to highlight the effectiveness of individual areas of the campaign.
Detailed call statistics are available on each 0870 number, which ensures that companies can monitor the level of customer service which they are providing at all times.
An 0870 number is directed to an existing geographic (01/02) telephone number. Should the company then relocate, the same 0870 number can still be used anywhere in the UK, as 0870 numbers are easily programmed to route calls to any UK landline.
Benefits of 0870 Numbers
Free calls to 0870 numbers increases your advertising response and attracts new customers
0870 numbers give your company a national rather than a local presence.
Conveys a more professional image of your business

0870 numbers is portable. This means that it can be moved from one supplier to another.
0870 numbers can have a network disaster recovery plan to ensure that you continue to answer calls even with power outages, theft, flood and fire.
0870 numbers can have complex network routing added to ensure that companies do not miss any calls and provide excellent customer service to all callers.
0870 numbers can have network call recording added for compliance, legal training and monitoring requirements.
At ITC, we believe that the Ofcom changes making 0870 calls free to most mobile and landline callers yet costing the businesses less than 0800 numbers. This means that 0870 numbers will be the non-geographic number of choice for many businesses.
View our gold 0870 numbers available for sale »
If you would like one of our telecommunications consultants to contact you for further advice, please email contact@it-cts.com with your details or contact us on 0330 333 02 01.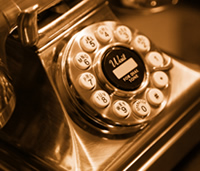 We have a fantastic selection of memorable gold numbers including 03, 0345, 0370, 0800, 0844 and more.
Try our Number Translation Services
Our Networks
Please Note - To ensure ITC provide our valued customers with the highest levels of service our minimum call threshold per client is 5,000 call minutes per month.