ITC Telecom
Independent Telecommunications Consultants provide 03, 0800, 0844, 0345, 0370, 0871 numbers and outbound (least cost routing) solutions tailored specifically to meet the communication requirements of the corporate business market.
ITC offer our customers a range of communications solutions from a selection of first class service providers whilst providing, a single point of contact, one bill for all of your services and a proactive account management service.
Our highly competitive rates, combined with the first class service offered by our tier one network providers ensures our customers receive an unbeatable package both in terms of value and service.
We pride ourselves on our industry knowledge, ensuring that we keep abreast of industry developments, new technologies and changing legislation. Our consultants provide expert, unbiased advice in this fast moving marketplace.
Our philosophy is to provide service that is second to none, whilst offering very competitive tariffs. Through adopting this approach, we have attracted numerous prestigious clients who place a similar emphasis on excellent service and value for money for their own clients.
ITC Telecom Products
ITC are pleased to offer the following services:
Flexible solutions – A range of services from leading network providers, combined to offer a tailored solution
Independent advice and support – By understanding your business we can provide consultancy to maximise current and future benefits of your solution
Consolidation – Simpler telecommunications management from one supplier with one bill and one service contact
Service excellence – Every client is srupported by a dedicated client management team for their strategic and day to day needs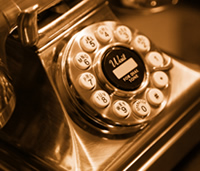 We have a fantastic selection of memorable gold numbers including 03, 0345, 0370, 0800, 0844 and more.
Try our Number Translation Services
Our Networks
Please Note - To ensure ITC provide our valued customers with the highest levels of service our minimum call threshold per client is 5,000 call minutes per month.